Debt is disasterous.
Wouldn't it be nice to take a magic eraser to all of those outstanding balances so you could start clean? Every time that monthly payment rolls around, it's annoying. It seems like there's no way around it other than to hope your boss will give you that well-deserved raise.
But here's the thing.
Debt doesn't go away on its own. We get caught in an endless cycle of making intentions to pay it off, get discouraged, go shopping/bar hopping/Amazon ordering, get discouraged again, and vow to clean up our act the next month. Sound familiar? If you get the itch to spend often and can't seem to get on board with a beans and rice program, then The Freedom Project is for you.
The Freedom Project will teach you how to crush your debt to achieve financial freedom.
Get your financial life on the up and up.
It's so confusing on what to do first: open that retirement account, save for a house, pay off student loans, tackle the credit card debt⸺tornado sirens just went off in my head. The Freedom Project tells you which steps to take and what order to take them in.
Imagine treating yourself to a sushi date with your partner just because you felt like it. Imagine booking a trip to an all-inclusive resort in Mexico that you paid for in cash. Imagine keeping that $200, $500 or $1,000 debt payment in your bank account and watching it GROW. What if I told you I can show you how to be a debt free millennial by applying practical steps to your money and your life?
The Freedom Project works no matter how much debt you have.
Whether you having $20,000 or $100,000 in debt, my process incorporates your monthly income and helps you categorize your expenses and debts so you can prioritize your money and tell it exactly where to go. Managing money doesn't have to be bald-Britney-scary, the principles I teach gives you permission to spend with control and slash your debt.

When you tell your money what to do, you are in control and take away unnecessary stress. When you create a mindset for riches, you learn to pay off debt more efficiently and still have room leftover to grab a craft beer with your crew.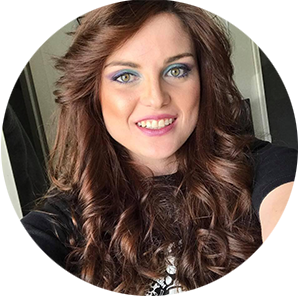 "The Freedom Project has piqued my interest on WHY I spend the way I do and has already got me in the mindset that I can make this happen."
- JoAnna, age 27, Colorado
Who is The Freedom Project for?
💰 Millennials who want to be debt free. Debt seems to be coming from all areas of your life and you're fed up with not being able to spend money the way you want to spend it.
💸 Millennials who are tired of making monthly payments. Instead of paying $157 to student debt and $70 to a credit card bill, you want to spend your money on stuff you actually care about.
📝 Millennials who are in debt and can't get organized. There's plenty of information out there, but no one has clearly told you HOW to start. You want actionable steps that feel freeing not constricting.
💪 Millennials who want control over their money. A beautiful home, a nice car, and indulging in guilty pleasures takes money. You just need a bit of guidance to figure out how to ditch debt and spend like a boss.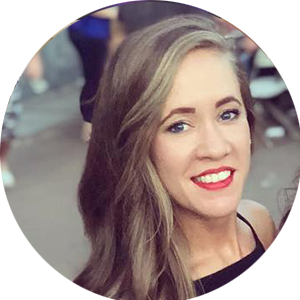 "Y'all, I'm halfway through the course and I've had SO MANY 'ah ha' moments already. Girl knows what she's talking about and has already helped keep my mind right and is setting me up for a bigger and better path in my life."
- Caitlin, age 27, Colorado
I owed $35,000 and made $10/hour.
My first job right out of college was at an advertising internship. I only made $10 per hour when I started to realize that I owed a lot of money to the US Department of Education. The icing on the cake? I moved back in with my parents. This was life after college?? I got mad. Then I took that anger and applied it to learning everything there is to know about getting rid of debt as efficiently and quickly as I could.
Once I got intentional with money, I saw a dramatic change in how quickly I was able to pay down debt. I got so laser-focused on the end goal, that at one point I was putting more than 40% of my paycheck towards debt.
Oh, and I still got to do what I wanted while I was in debt. I vacationed in Florida, hiked around the Colorado mountains, bought a new mattress (life changing, y'all) and even went scuba diving in Puerto Rico. (Yes, all while paying off debt.)
Two and a half years later, I was completely debt free and celebrated with my now-husband in Switzerland. (Paid for in cash, of course.)

Your Instructor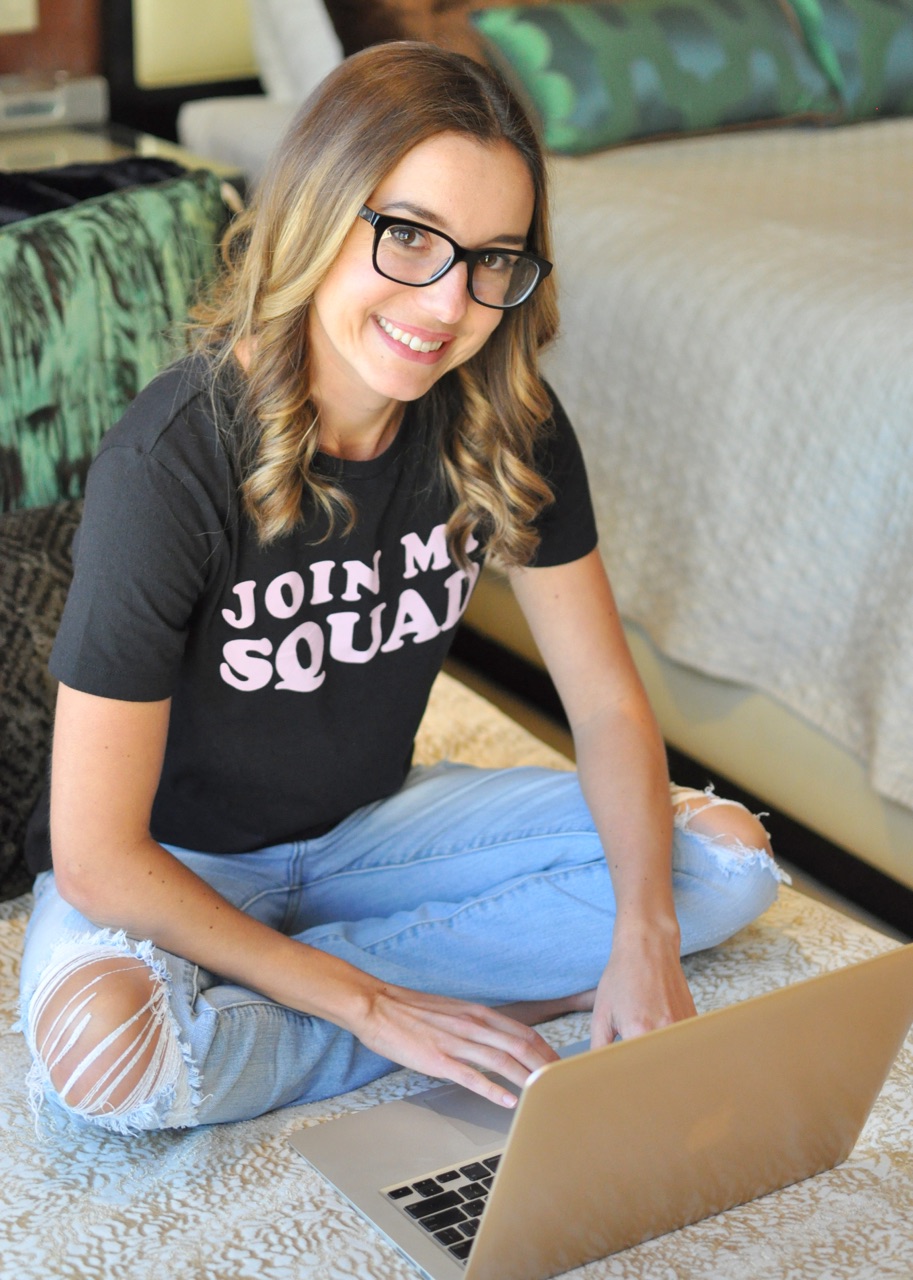 Justine Nelson is the face and founder of Debt Free Millennials, a website and YouTube channel helping overwhelmed millennials improve their money situation without giving up the avocado toast. Justine was named a "YouTuber to watch" in Forbes for her simple, actionable financial tips, exploring debt, saving, and budgeting for craft beer. She paid off $35,000 in student loan debt in two and a half years on a $37,000 salary. Now she's teaching other millennials how to crush debt and live payment free. When she's not in front of the camera, Justine loves exploring San Diego with her husband and baby girl. She's often found in the kitchen, perfecting her abuela's Puerto Rican Spanish rice.
Course Curriculum
MODULE 1: Debt Free Mindset
Available in days
days after you enroll
MODULE 2: The Emergency Fund
Available in days
days after you enroll
Frequently Asked Questions
Why should I buy this program? I could learn to do this on my own.
In this day and age, all sorts of information is on the internet. Sure, you could scour finance forums and blogs for this info, but what I learned over the past eight years has been put together in this simple video course.
Wait, are you a personal financial advisor?
Nope. I'm an average millennial just like you, who made personal finance my passion. While I'm not a financial advisor, I learned how to tackle debt, save and invest better with an uncomplicated process. And it works.
But I have more than $100,000 in debt. Can I really pay it off?
Here's what I know. Anything in life can be obtained when you put discipline + faith into your goals. Do you really want to be debt free? Then you need to start believing in yourself. Because I believe in you. My simple four-module course is here to put that faith back into your life. You weren't put on this earth to just pay bills and die.
When will I be debt free?
Each of you has a unique story (and a unique amount of debt and salary), so no two debt free timelines are the same. I would be lying if I said this was easy. It takes a certain amount of GRIT and a healthy dose of ANGER to do something about this debt. It takes dedication. It takes time. And it takes the Debt Free Millennials community to push you through. It's up to you to set your debt free goal date and stick to it.
How do I know this will work for me?
When I was going through my debt free journey, I was putting nearly half of my paycheck towards debt each month. If I can put $1,000 towards debt on a $37,000 salary, then you can do it, too.
When does the course start and finish?
The beauty of this course is that you can start and finish whenever it's convenient for you! The course can be completed in as little as a week but we recommend six weeks to take in each module and complete the associated action items.
Will this course continue to be updated? Will I get access to future versions?
How does lifetime access sound? As we continue to optimize the program to help fellow millennials, you'll continue to receive access and notifications when new modules and lectures have been added and updated. Pretty sweet, right?!
What if I am unhappy with the course?
I am confident that The Freedom Project is going to get you and your money on track. Should you feel that what you learn here is leaving you feeling even more overwhelmed, I offer a 30-day money back guarantee. This is your ticket to a new financial life and I am 100% sure you're going to do incredible things with your money.
BONUS! Debt Free Happy Hours included
When you enroll in The Freedom Project, you get exclusive access to my monthly Debt Free Happy Hour! Every month, I open up a private virtual happy hour where we can sip a good beer (or your bev of choice) and you get ALL your money questions answered.
This is a LIVE Q&A every month where we discuss things like:
📊Optimizing your budget
💸Addressing unexpected expenses
👊Which debt to tackle first
✅Getting your partner onboard financially


tl;dr ✨
The Freedom Project was created to help you take back the financial reigns in your life. I want you to save and indulge. I want you debt free and traveling. I want to celebrate over a cocktail and tell you that you are meant for something great.
Change your behavior with money. Feel like a boss in your life.
It's time to take control. I can't wait to see you inside. You're going to do incredible things.